Chocolate-Avocado Mousse | Nourishing Nuggets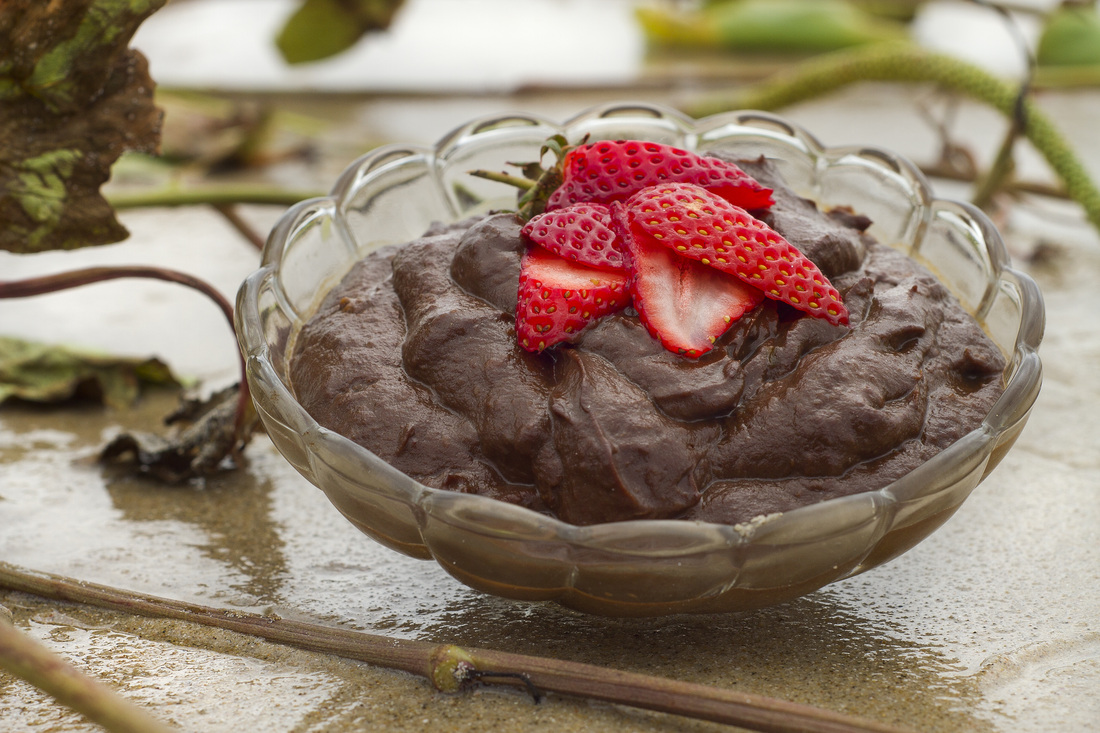 Serves 2
Ingredients:
1 ripe avocado
2+ tablespoons of cacao
4+ tablespoons of honey or maple syrup
(Optional Ingredients our Family likes: 1 tsp vanilla, dash of salt, 1/4+ cup coconut milk. Or for a citrus twist use orange juice instead of coconut milk-this is the favorite for the kiddos & it makes great popsicles!)
Action:
1. Either blend all ingredients in a food processor and make it smooth and creamy OR mash the avocado with a fork in a bowl
2. Add cacao and honey. Taste it, add more cacao if you want it more chocolate and more honey if you want it sweeter!
---
Yep, it's THAT easy!  And it's THAT good!  And, its good for your BODY!  I received my stocking stuffer order from Hay House this afternoon and tucked inside my box was a bunch of recipes!  What fun!  This caught my four year old's eye and he demanded that we make it immediately.  It comes from the book The Earth Diet which looks incredible.  I'm pretty sure we'll be posting more recipes from this delightful collection of deliciousness.
Listed on TheEarthDiet.com are the benefits of this tasty treat too.  I can't wait to make it!
Benefits:
· Reduces the risk of heart disease, some cancers, diabetes and high cholesterol
· Prevents and assists with both rheumatoid and osteo-arthritis
· Helps to burn fat and reduce weight
· Reduces the signs of aging
· High in vitamins A, C, E, K and B6, fiber, magnesium, potassium, riboflavin, niacin, folate and pantothenic acid
I can't wait to make it!  Let me know what your family thinks of this simple yet tasty & healthy treat.
UPDATE: Delicious!  I used an avocado which was not super soft so it was a bit stiff.  To soften it up enough to blend properly, I added coconut milk & a bit of vanilla.  Wonderful.  (Warning though, the flavor is very delicate, I tried a recipe with a tsp of flax meal and it picked that flavor up way too much.  Stick with the recipe!)