Antique Book Christmas Tree|Crafty Creations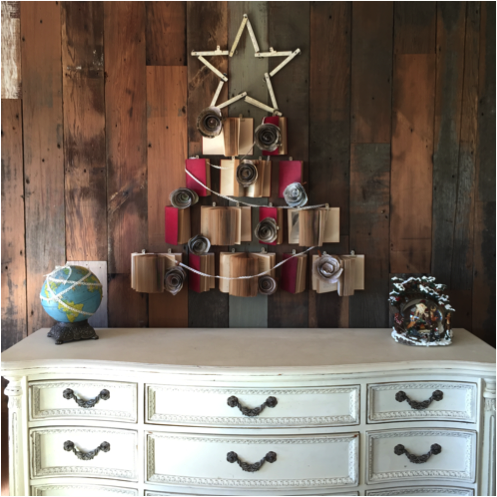 For this Christmas project I reused Thanksgiving table decorations from around the house.  It is love and joy to have collected things from past yard sales that I can use as the moments come up. Staying within the parameters of using only what I have makes producing such an idea even more fun than if I shop around for elements to buy and use.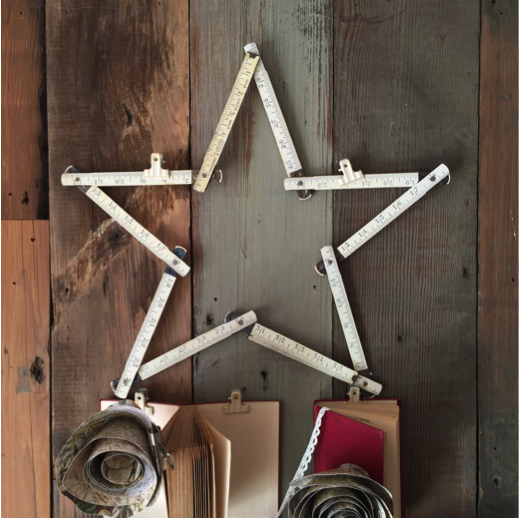 A star made out of 2 garage sale measuring sticks.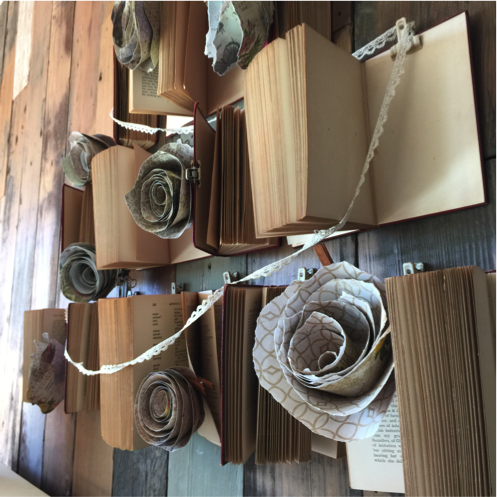 Little old books from mom's house, handed made paper flowers, ribbon from Marshall's.  To not damage the books, clips are nailed to the wall to hang the books.  Mini clothes pins to hang flowers.
Joy!