#1 Yeast Rash Solution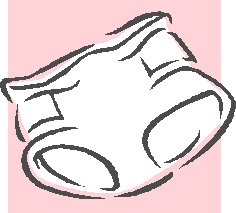 I ran across an odd complication to parenting today.  Thankfully it was followed quickly by an incredible solution so I wanted to share it with the world.  Midday my 7 year old called crying from the bathroom to reveal one of the worst rashes I've ever seen.  I couldn't believe the tears had been held off so long.  We all have yeasty tendencies so I immediately searched for yeasty solutions and turned up this insta-fix.

I pulled a capsule of probiotic from the fridge, opened it up onto a plate and made it into a paste with a few drops of water.  A quick application to the red zone and he said there was not 100% but definite immediate improvement in pain reduction.  1 hour later, the edges had started drying out and pain was totally gone.  In the evening before bedtime it was surely looking better.  I applied another bit of the paste and put him to bed.
We'll be adding regular doses of children's probiotics to his daily meals and continue to apply the paste directly till it clears up.  I'll update on our progress but it seems to be working great so far!  Nothing like immediate relief for burning rashes!
We needed to increase our probiotics with him anyway as he's been having some cravings for carbs & sugars lately and I'm glad to have hit upon the solution which I will use with our cloth diapers too.  Wonderful to have these little solutions in my back pocket.
Comment below if it helps your sweet littles.