Morning Comfort Metabolism Booster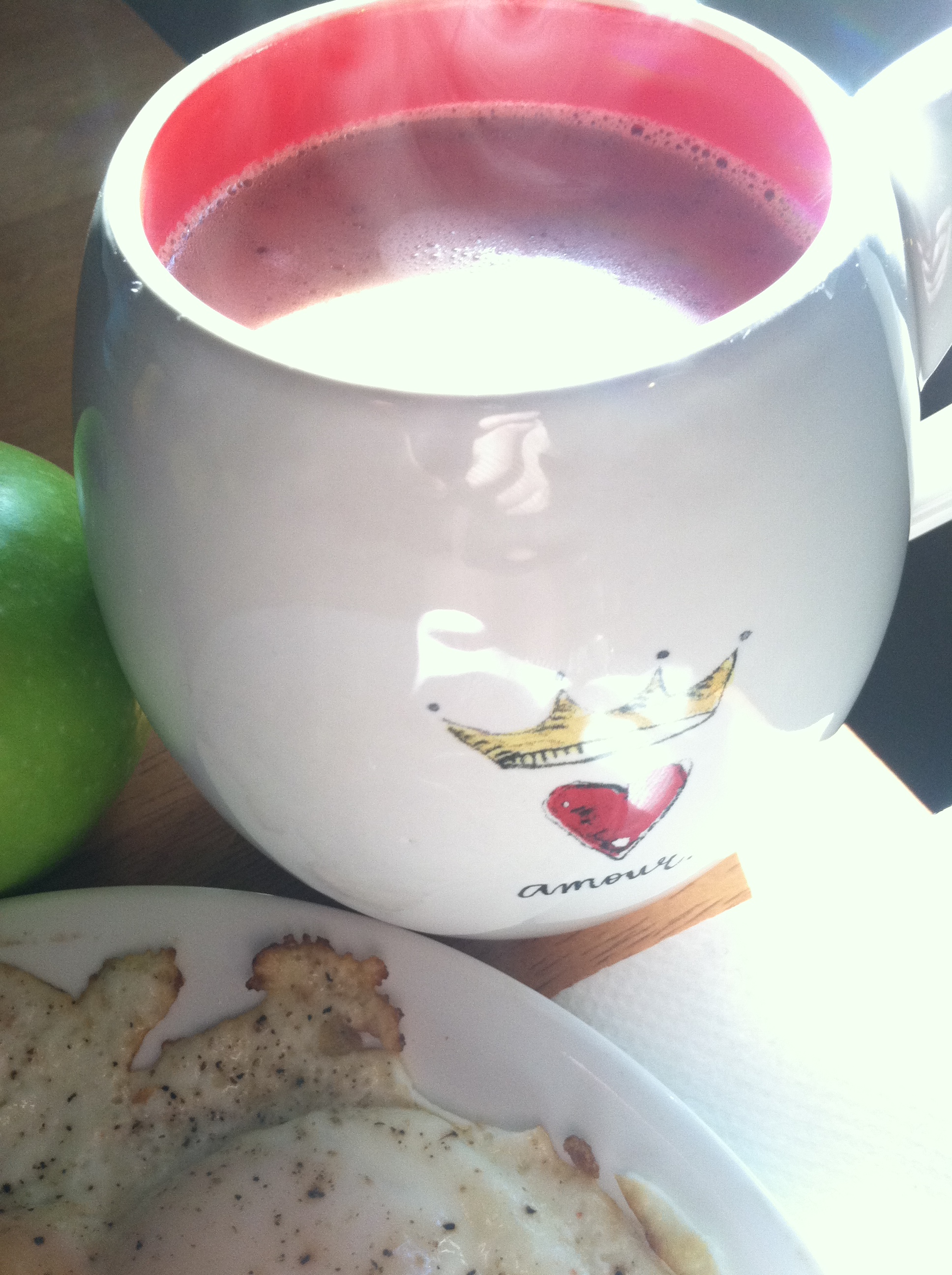 This is my favorite morning comfort beverage.  Not as rich as creamed coffee but not as light as milked tea either.  It has the health benefits of raw cacao, coconut oil, cinnamon & cayenne to get your metabolism revved up, plenty of easy to absorb calcium for strong bones & teeth, sweeteners which strengthen teeth & keep blood sugars even, omega 3's, lots of minerals, & a delightful array of flavors.  The kids drink their own version of it as "Hot Chocolate" without the addition of the coffee or cayenne (haven't been able to brainwash their tongues yet:).   Served up with fried eggs & my favorite muffins this is a perfect breakfast.
---
Ingredients
16 oz Califia Toasted Almond Coconut Milk
1 tsp Coconut Oil (use unrefined for additional coconutty flavor, refined for no flavor change, both have equal benefits)
1 tsp- 1 Tbsp Raw Organic Cocao
2 tsp- 2 Tbsp Zylitol (more or less to taste)
1/2 tsp-1 Tsp Super Finely Ground Flax (sprinkle and stir quickly so it doesn't clump)
Dash Cayenne
Pinch Salt
Dash Cinnamon
Optional: Your favorite espresso or pre-made coffee to taste
I add all ingredients to my coffee/latte maker but you can heat them in a pan also.  Drink up and let your body absorb all that goodness!